Partlet mock-up & sleeve progress
My client's main concern is to maintain the lightest garment possible (for temperature as well as medical reasons) while attempting to still have a true Renaissance feel to her gown. In this vein we decided to do detachable sleeves with a separate blouse partlet of a fancy embroidered silk. I'm calling this a partlet but I've also heard it called a tucker.
Partlet pinned (box-pleated ruff to be added during final construction):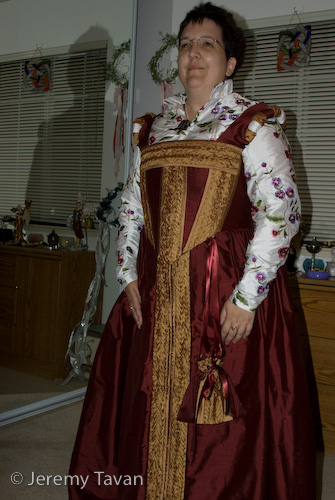 I was super excited to work on this project when she showed me this embroidered fabric. At $60/yard the patterning was done very carefully to minimize fabric usage.
Sleeves in progress: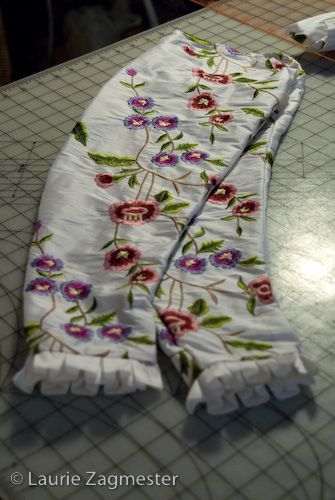 The selvage edge is used on the ruff edges as one of the options available to minimize fabric yardage required for this project. Using the unembroidered edges of self fabric means the ruff coloration is identical to the sleeves. The shoulder rolls white pieces are of the same fabric as well.
13 pieces of the fully lined partlet serged and ready for construction: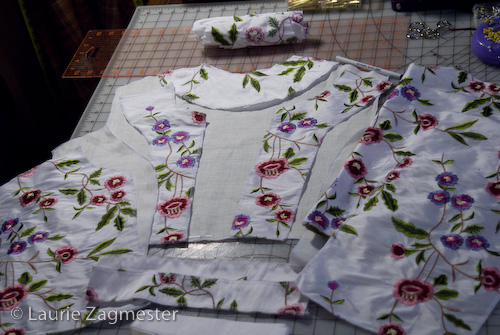 I rarely serge fully lined items but found it prudent to do so with this heavily embrodiered silk.