Blue spoonbusk corset: inprogress
This is a pale blue silk with darker blue stripes. The boning channels are sewn in navy and it will be tied with a dark blue ribbon 5/8″ lacing at back. Here is a sneak peek for the current progress. The bias will either be of the self fabric or navy. If time allows I'll be flossing some of the bone ends with navy as well.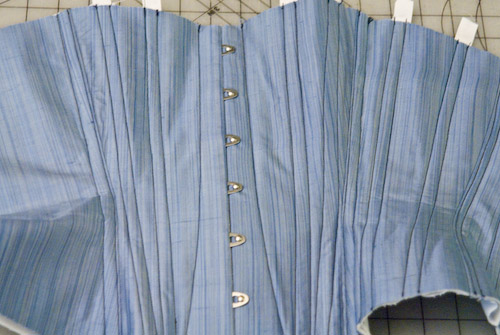 I finished two velvet elf outfits this week too and need to photograph those soon.