Linen Damask Elizabethan bodies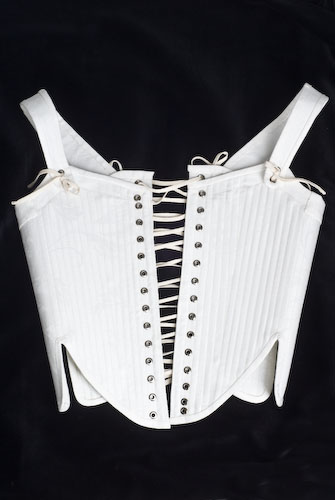 I've completed my most recent pair of bodies. I'm delighted to report my client says they fit like a dream. Extra mock-ups were made to adapt this fully boned pattern to the individualites of her ribcage. It looks even more beaufitul in person because the subtle linen damask pattern.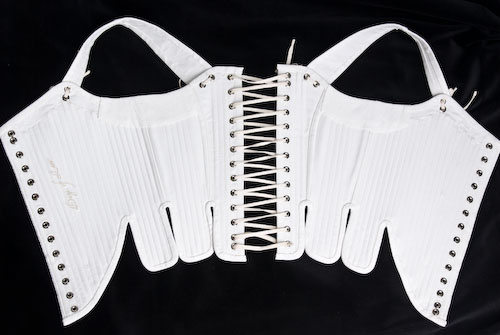 Click here for more detail shots.
We fitted the bodice over her corset and I am very pleased with the results. The project proceeds apace. Final photographs will be posted once the ensemble is complete.