Crema photo display: goes up this Sunday 6/6/10
My photos have been delayed from being put up in the coffee house down the street from me. The featured may artist put in the newspaper that his display went till June 6th even though I was scheduled for all of June so he said he can't take it down. Such is life. But NOW I have photos taking over my living-room & house.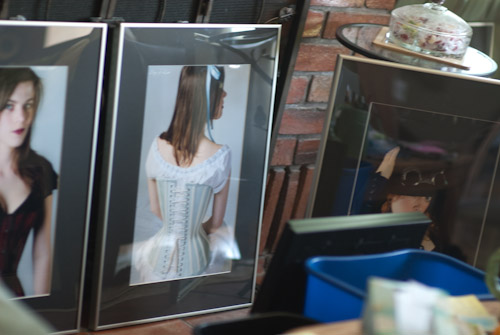 I loved working with linen tape to hold the photographs in position: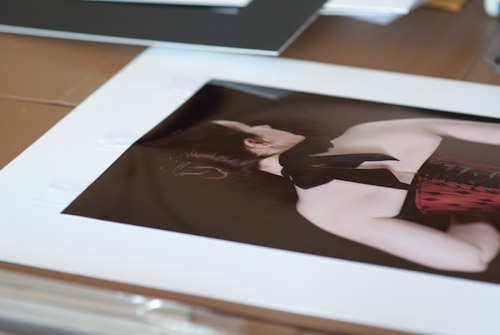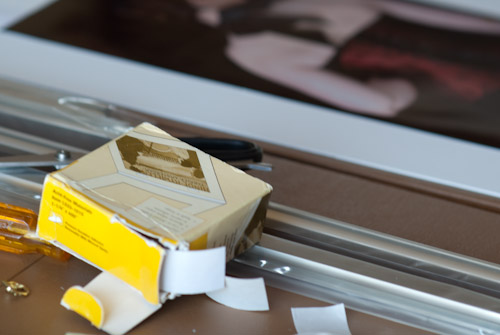 Most images will be in a simple metal silver frame but a few that are in a gold painted wood needed extra hardware: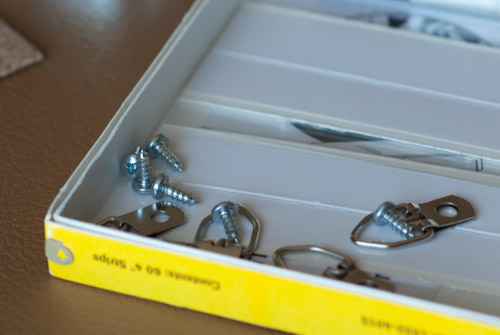 Time to get out the drill :)
After this show in August these photos plus a few more by my husband will be put up at Barefoot Coffee Roasters for a month. After that time, any client who is featured in the photos can have the prints for free &/or can have them framed if they cover the costs of the supplies used to frame them.