Family: last minute stitches
My youngest sister got married earlier this year. I had the honor of helping out a bit here and there the week before the wedding (whereas our other sister did all the really hard work – Love you Michele), including last minutes alteration on her gown. I had to post because I just love me in my pj's, on my sisters bed, sewing hook & eyes the morning of her wedding: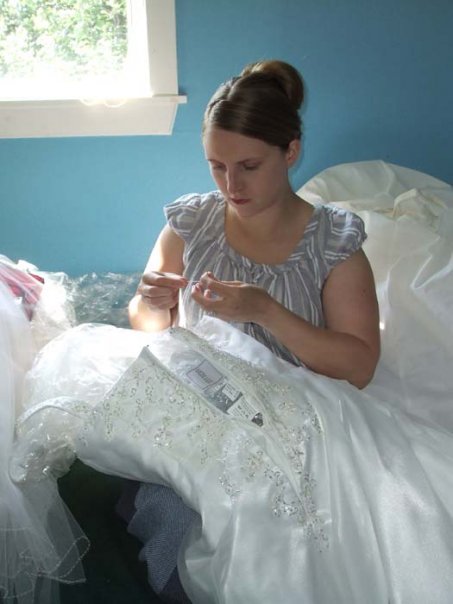 It seemed like the manufacturer intended the hook and eyes & zipper to only last for tying it on once at the store. This was all after she paid the store for alterations as well. Since she lives in NY I wasn't around earlier to help her with her gown.