Dickens Fair: bonnets in progress
Preparation for Dickens Christmas Fair is well under way :) Made it through the first workshop weekend as well as dancing practice with the Prince consort(s) tonight. I wanted a fun project & these have been fun so far. I have one more I'll probably work on this week.
Bonnets (along with the pattern changes for a bodice I helped drape for my housemate last night):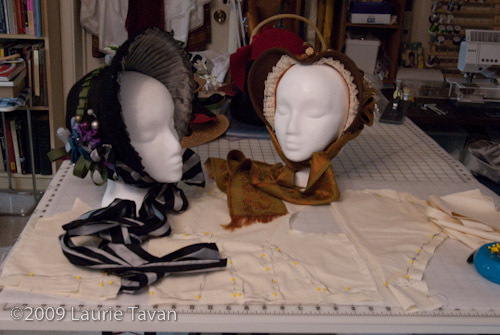 My mother-in-law is selling her wares at the rehearsal weekends up in Pacifica. I'm thinking I'll have her put these at her booth to see if anyone is interested.
Wool bonnet w/ silk ties & pleated silk interior: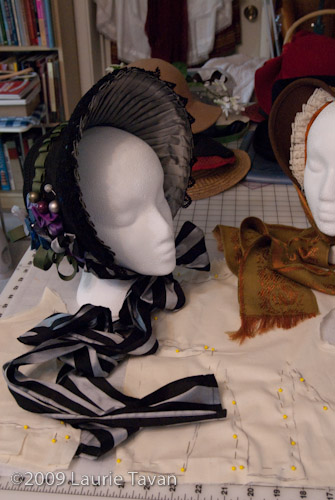 Wool heart-shaped bonnet w/ lace lined in orange silk: