Blue & Black underbust: pretty stripy bias binding :)
This corset has been sitting waiting on my mannequin and I felt inspired to finish something so I went ahead and applied binding. Stripe binding no less. I think it is a fun, playful element that ties in with the black piping.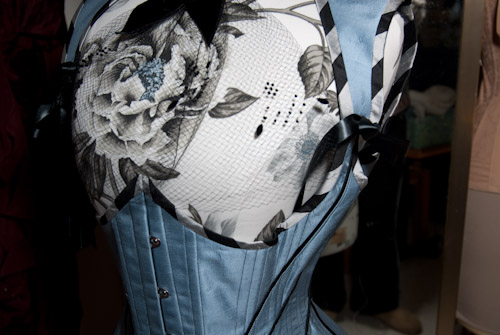 The bottom edge was a bit easier than stays to bind but the shaping took skill to get it to lay nicely. I'm happy with the results.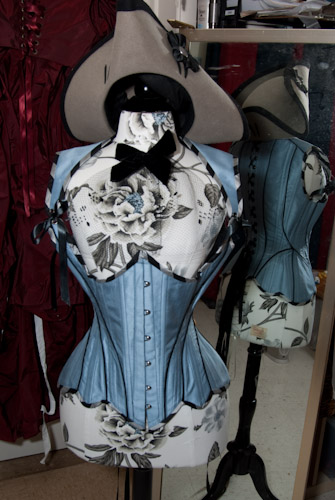 Hopefully I'll have my client over to try it on and get started on her actual corset. This is just a sample piece using fabric from my scrap bin to test out all the techniques.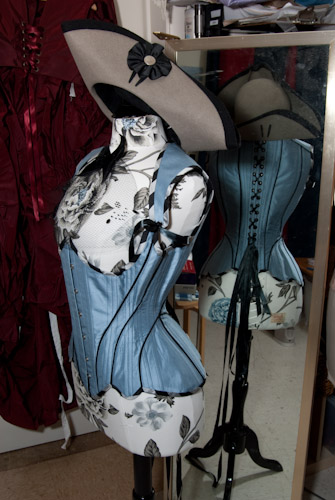 Just look at these two distinctly different shaped corsets: