Costume Colloquium: day one – reception vendors
I'm skipping back to upload some of the vendor information I've compiled from the flyers and photographs I picked up at the opening reception. The "coffee room" remained full of textiles, books, and costumes through the event.
Sartoria Teatrale: "All clothes of Sartoria Antonietta reproduce fashion sketches of hte period; they are exclusively hand-sewn and made of the best materials" says the pamphlet.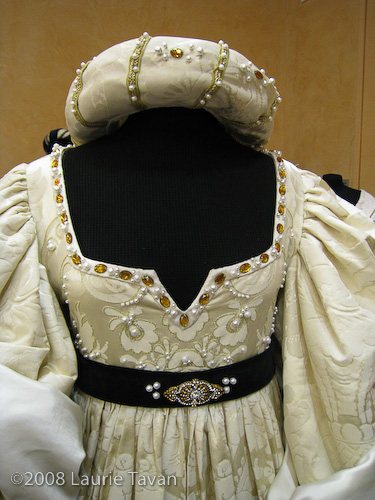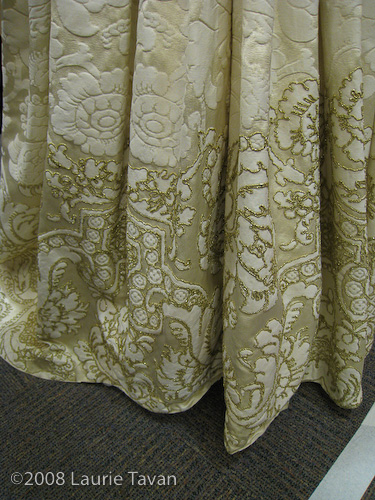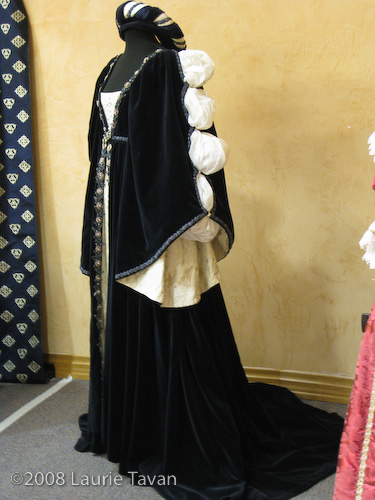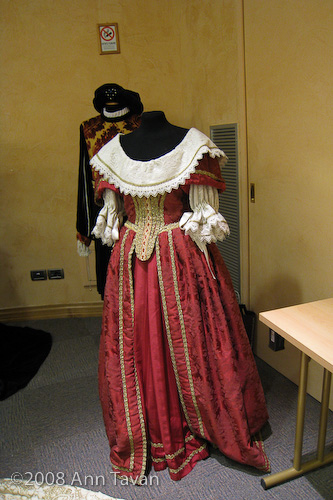 Maney: They had a drawing for a copy of Dress at the Court of King Henry VII by Maria Hayward. I don't know who won :(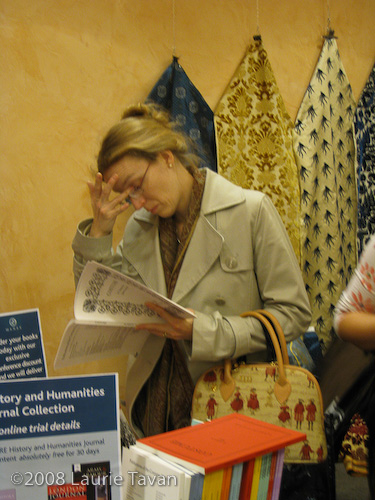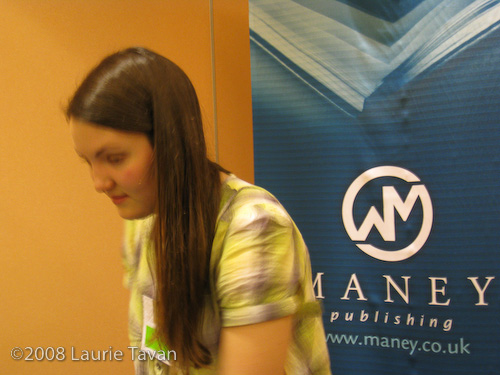 Fondazione Lisio Arte Della Seta Silk is Art says the brochure. Yes I agree!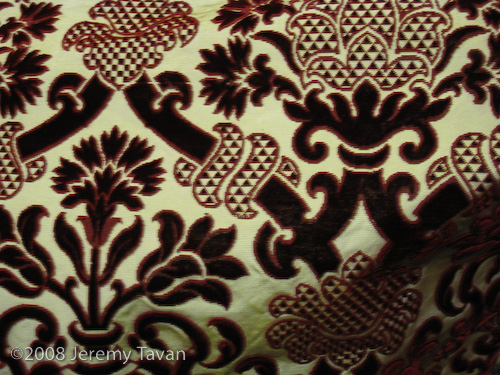 "This foundation works exclusively to order. Its collection includes classic designs suitable for all kinds of settings with antique or vintage furnishings: cthe colours available are more traditional: those unaffected by changeing fashions and trends over the long history of interior design."
Mirella Piselli Balzano – Ricami Pizza Tessuti
They do not have a website on their pamphlet but my mother-in-law did take some photographs of the extant pieces and textiles they had for viewing: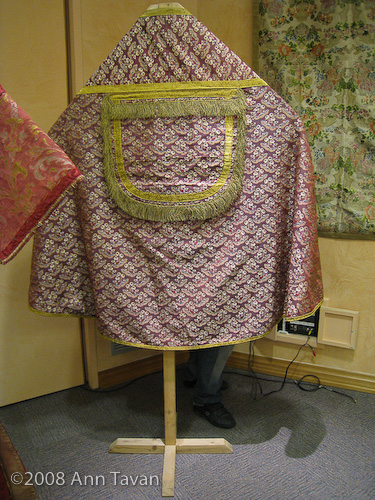 They had other vendors popping in selling books but I missed getting their contact information. The last day I picked up a trio of reproduction monies to use when buying fabric from the Italians are Renaissance faire.