Colonial Williamsburg: visitor's center & historic areas
We left our car at the visitor's center and took the bus and walked the rest of the day around the historic center before hitting one of the museums. I really wish I had more than one day there :( So I guess I'll be planning a trip back!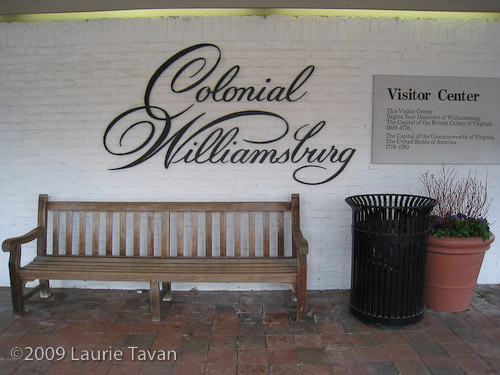 You can see how large the lobby is to accommodate other "more busy" seasons: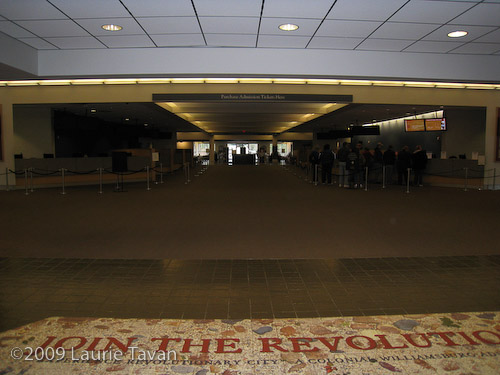 I asked each individual at the shops if I could take their portrait so I'll post a few below:
Apothecary: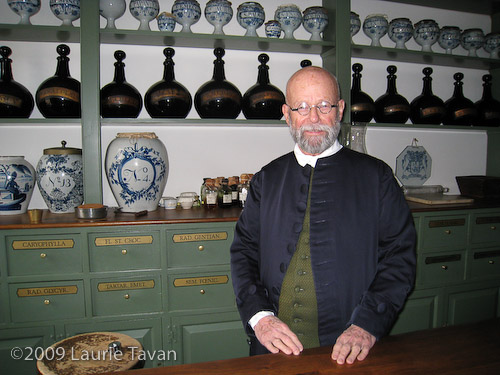 Flags outside the buildings indicate which are open that day. Sadly not as many were open in the off season. I noticed this flag hugging the fence: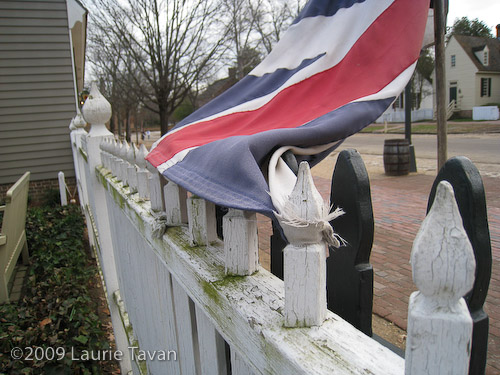 Milliner's shop: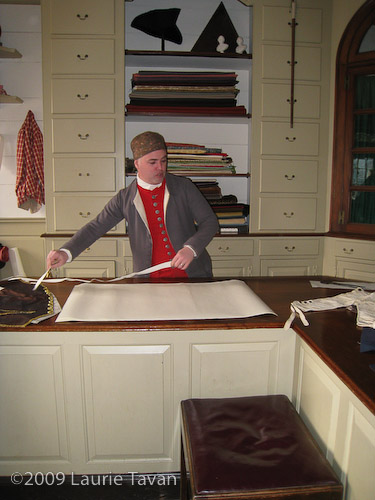 The tailor (who was currently "renting space" from the milliner) was drafting a pattern. He answered a lot of my questions about about undergarments, 18th century clothes ( or woolens as he explained), and indicted I should join the Costume Society of America. I tried but the website didn't want to take my money. I'll have to call perhaps.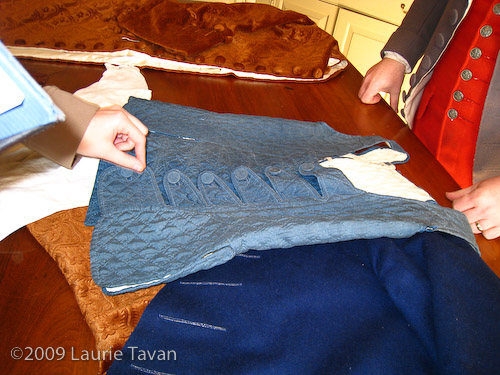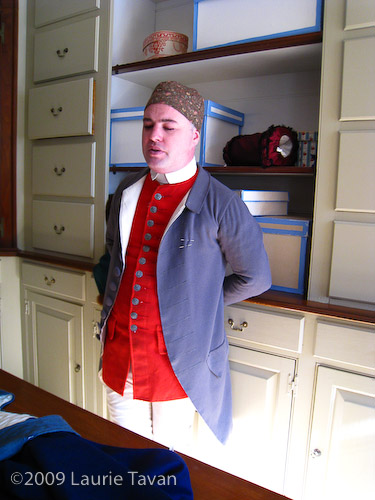 Apprentice tailor at work: