Palazzo Vecchio: Elenora di Toledo
*Nov. 9 2008 visit
I promised photos of our audience with an enactment actor playing the Duchess Elenora di Toledo back in December so here are a few from that event:
Elenora explains how she is wearing a hoop skirt but that it is done for theatrical reasons and probably was not worn under this style gown.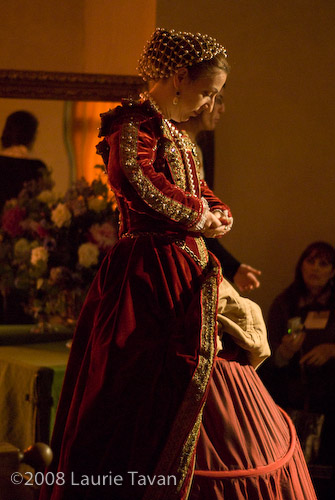 She then shows off her chopines which are a type of shoe.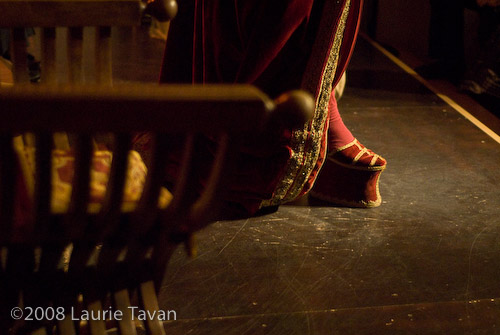 And then offers another pair to the audience to try out.
Any takers?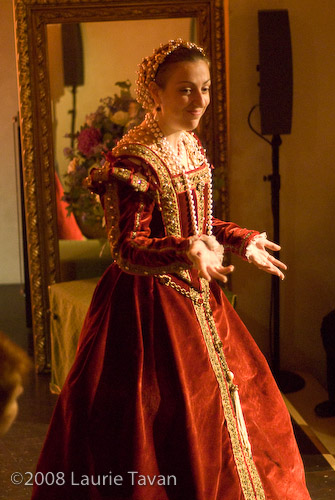 Yep, indeed someone is willing to try them on and walk even.