Boning test – spiral vs. flat steel
I mocked up an overbust corset this week that was drafted for a small frame with a large ribcage that still allows for reduction at the waist. I boned one side with spiral (plus flat at the lacing) and one with flat steel. The spiral allows for more curve in at the waist and allows for the patterning for the ribs & also for the bust to curve more gracefully. I definitely prefer the bust with the spiral. As this is a modified pipe-stem the spiral makes it look more like I envisioned in the patterning.
You can see the differences here (left,spiral;right,flat):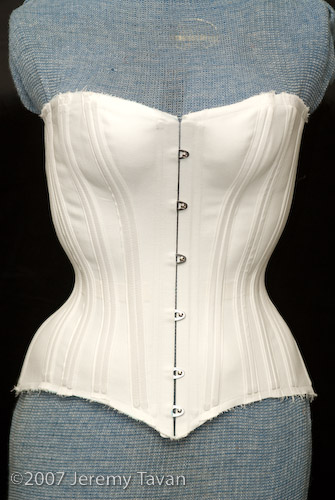 I usually chose a combination of steel types in accordance to each individual area being boned.