White & blue corset: applying binding
The binding for this corset is made up of a combination of blue 5/8″ double-faced polyester ribbon and a cotton edging applied over it. It is rolled over on the bottom edge.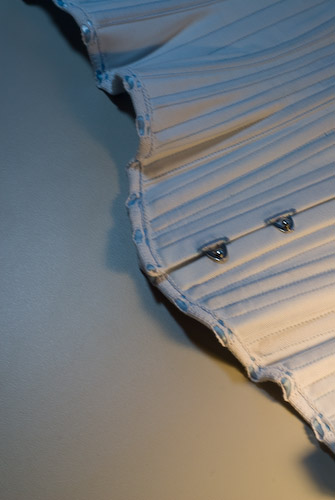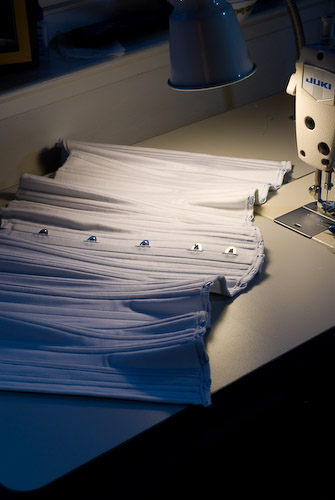 I intend to have it used as a modesty lace at the top of the corset to help hide the edge of the corset and then use twill tape inside to finish the interior edges. The polyester ribbon is sewn over the edge then the twill tape and cotton edging are hand sewn into place:
Today I'm starting to cut out this corset pattern in german coutil. It will be stitched and bound in black. I have a cotton black lace that may be added to the final version that is very similar to the black lace on the orange/black corset on the new Jill Salen book.
The mock-up went very well and a few minor adjustments to the pattern and we are ready to go :) I'll be sharing more photos as that one progresses and final photos of the blue & white corset.