Gold & Burgundy Corset: preview
This is a preview of the completed corset which will be modeled at a later date by one of my clients. I am looking forward to capturing some lovely photos of this corset on a real body. I have more photos but the dress form just won't squish!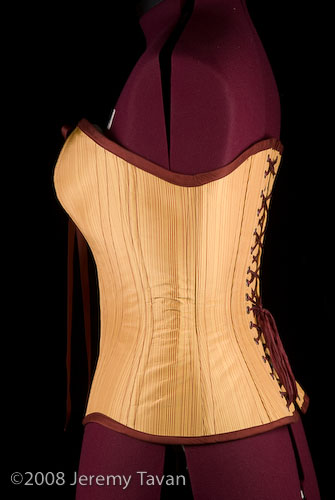 I really like the fine burgundy striping in this rich gold silk Taffeta. I have just enough of this fabric left to piece out one more corset :).