Blue Accent: draping possible trimming options
We had a limited amount of Belgium lace and tried a bunch of possible placements. The final arrangement with it over the under-bust only was the cleanest and most elegant choice. We also played with different widths of blue on the bodice. We stayed with a more consistent width instead of doing the small edge seen here: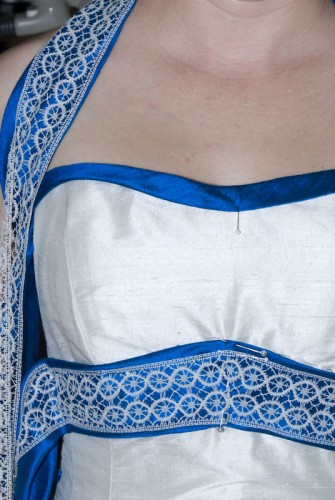 We had enough to do the halter strap but in the end the blue accent alone at the neck framed her better and brought out her eyes more. So you will see a blue halter strap in the final wedding gown.
Trim was also considered for the over-bust edging but again the blue alone stood out at the best choice. So in the end we had *more* lace than we needed!