Black and cream gown
A lovely black and cream gown with matching riding hat. The photo shoot will take place later this week – Come back to see the final photos on the client. Here are some quick snapshots of it on my dressform.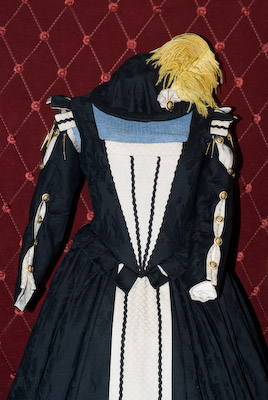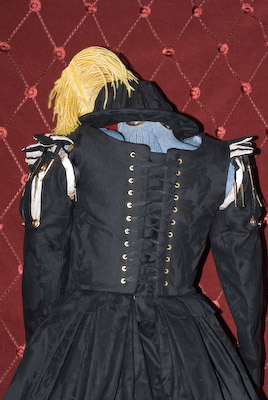 A second set of sleeves has been completed in one layer of cream with black trim for hotter weather. The main sleeves are fully lined with many hours of hand sewing and accented with enameled buttons. The gown in constructed in nearly all 100% cotton materials – I believe the cream is a blend of some sort but haven't done a burn test.