18th century jacket: debut at costume college
I wore my jacket closed through class on Saturday and then decided to fold it back and wear with my peach quilted stomacher. It was fun to get two looks out of one garment.
In the hotel room: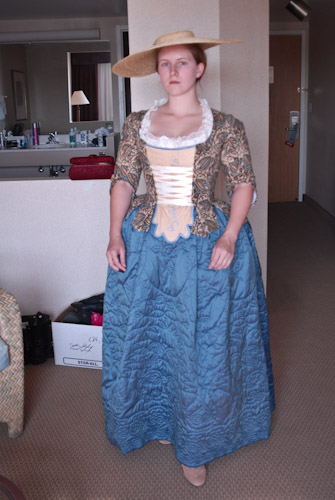 I threw on some lace in this image because I had misplaced my fischu at the pretty (pink) princess party: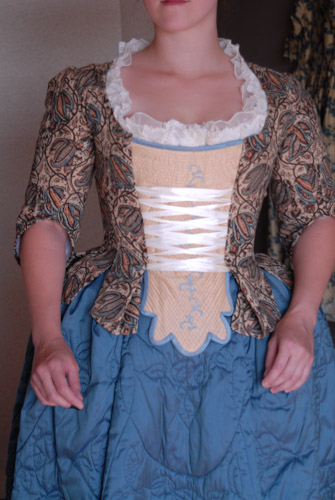 When the red carpet opened I was walking around trying to get some exercise and they snuck me into the photo room even thought I was not in my Gala costume. I hope those photos turn up so I'll have some nice ones of this outfit. I've combined the jacket with my quilted petticoat from my wedding dress. A great way to get more mileage on costume pieces!