"Sugared Smoke"
The view from our room in Las Vegas: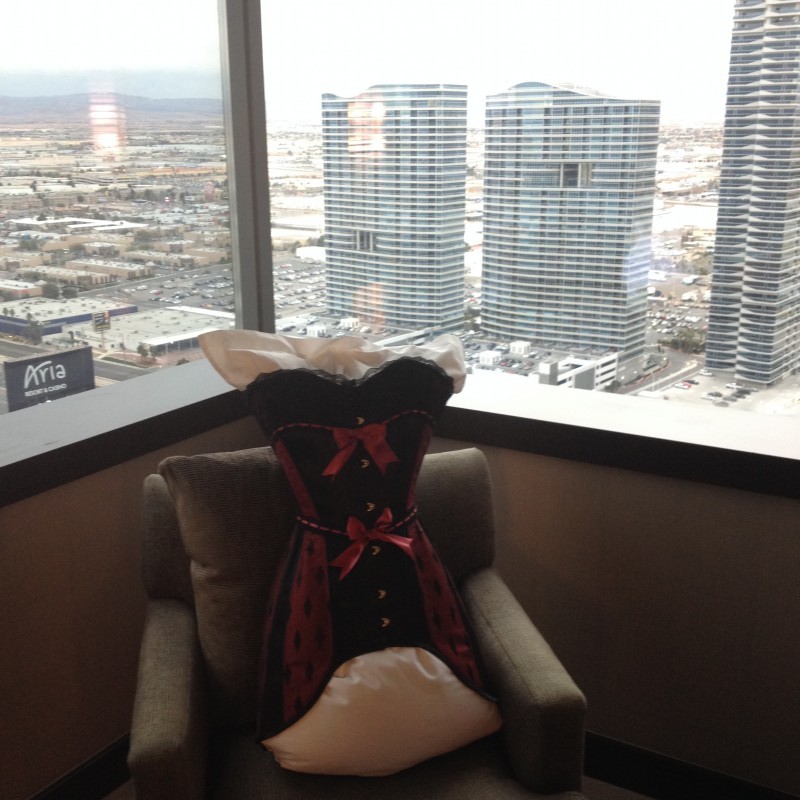 After lacing Long corset (working title) onto the pillow I waited till dark and we took her for a shoot around the Las Vegas strip. I added a beaded shiny capelette to fancy up the look: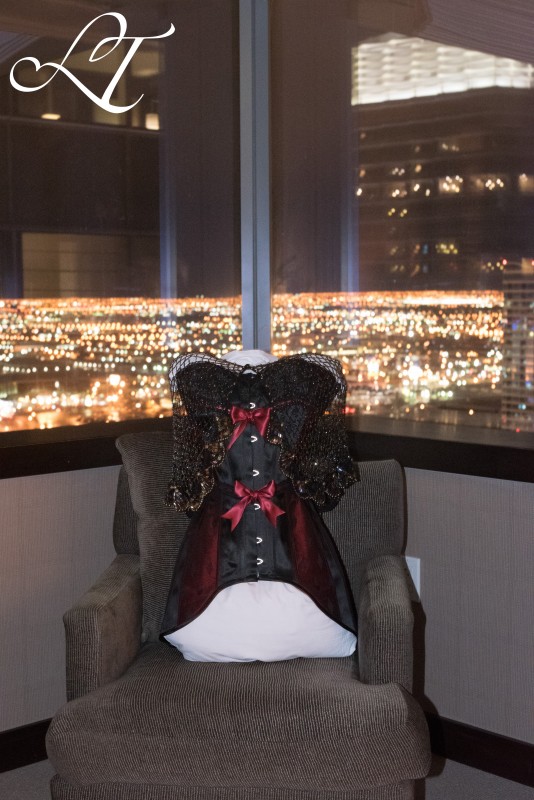 After hauling her around Vegas through the casinos I noted that she was now "Sugared Smoke", sugar from the accident of placing her in a bag full of sugar (thank my son for that one) and smoke because of how stinky all the hotels are from people smoking. My hair picked up the smell a lot more than the corset thankfully. But now she has the taste and smell component of the "Five senses".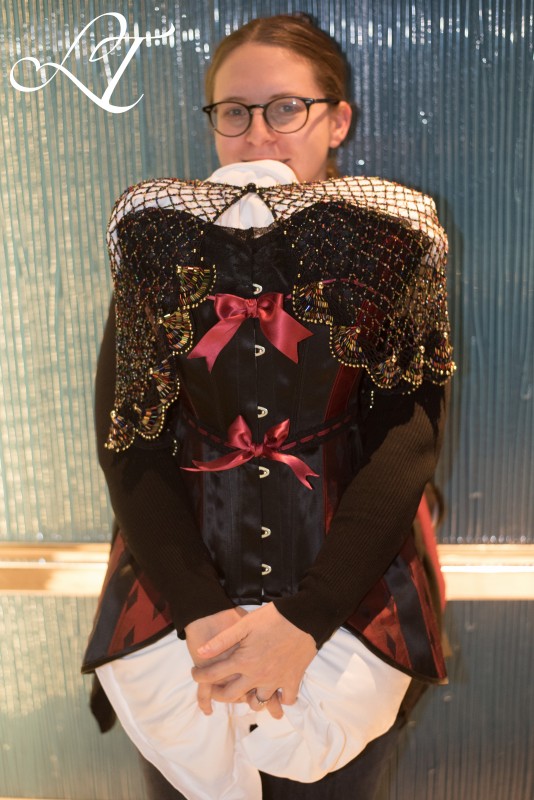 Escalator time: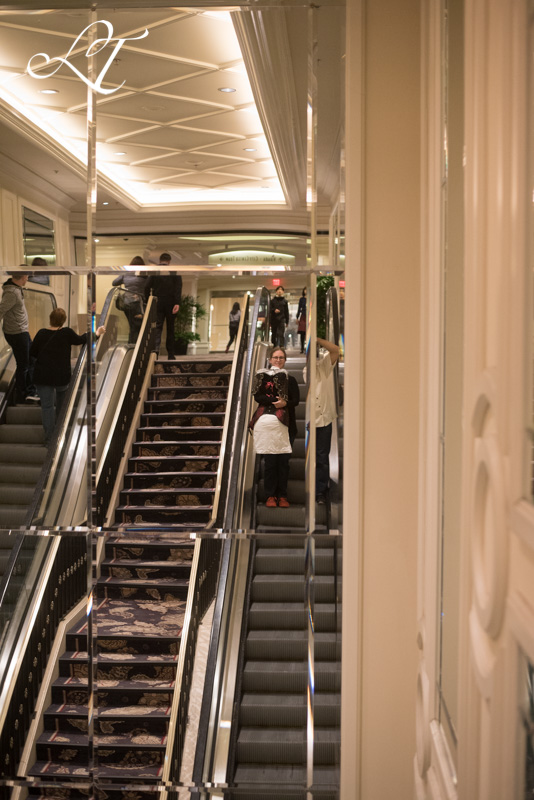 On the strip: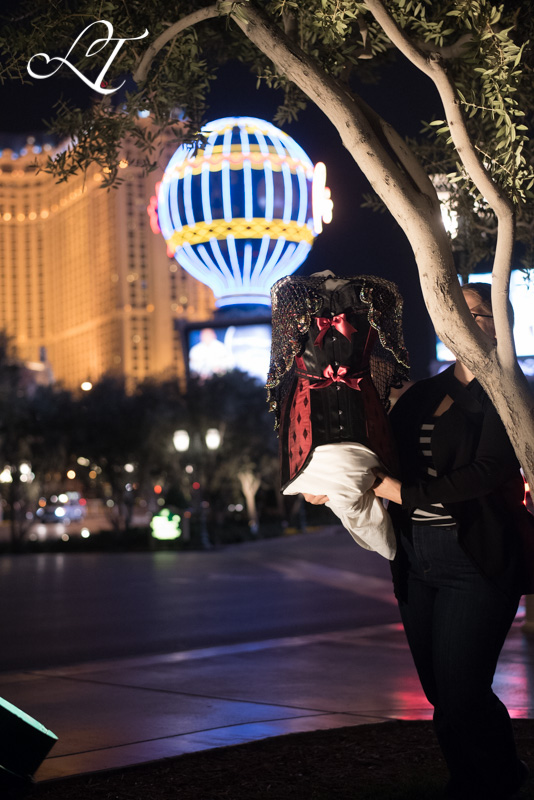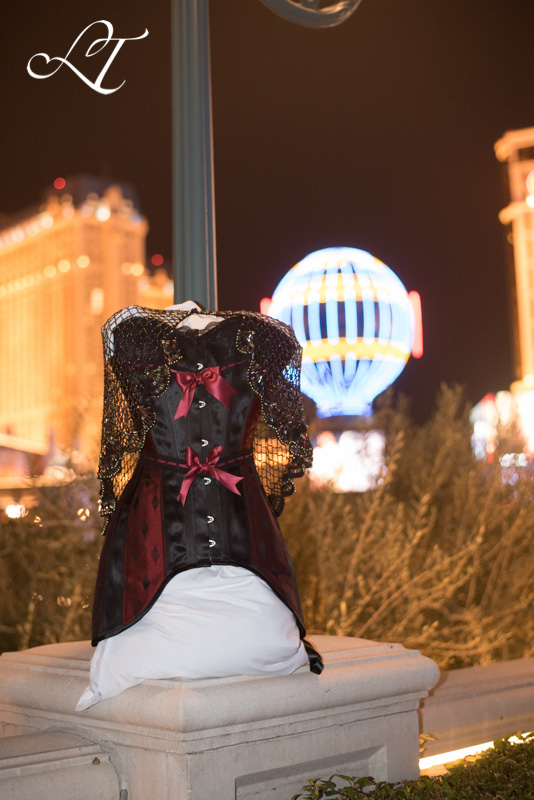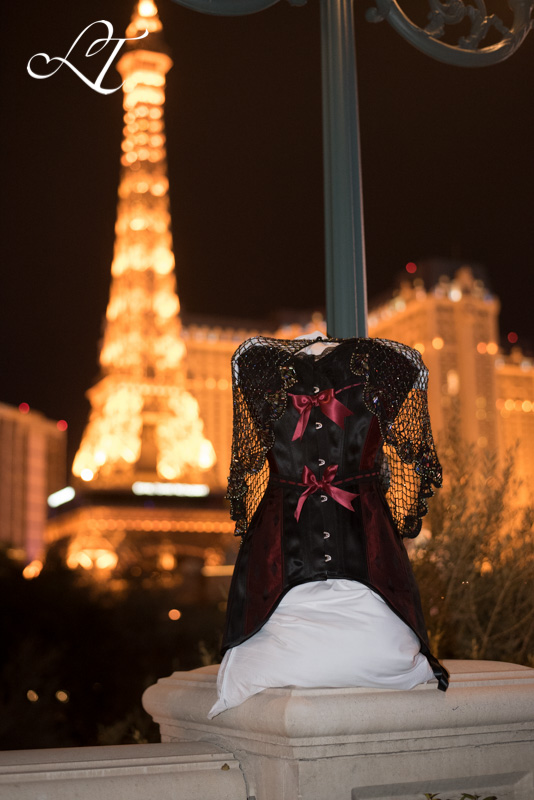 On the way back to the hotel for the night: