Striped Victorian gown: inprogress
I'm posting up a view of this gown in progress for all of you asking about my rush commission. Kaitlyn comes over later this week to finish the medici belt. I adore this fabric and it is hard to watch it not become the bustle dress of my dreams but very rewarding to watch it come together precisely into a gown perfect for my clients character.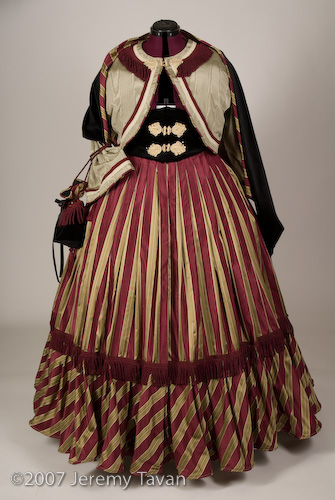 The zouave jacket was not made by me but trimmed and slightly altered to improve the fit. Hopefully we will get a photo shoot on friday (but her hat and shirt may not arrive in the mail in time) – if not you can check out her gown at the Dickens Christmas Fair. I took the triangle left after creating the bias ruffle for the skirt and created a quick shawl.
Bias cut piping edge detail to match skirt: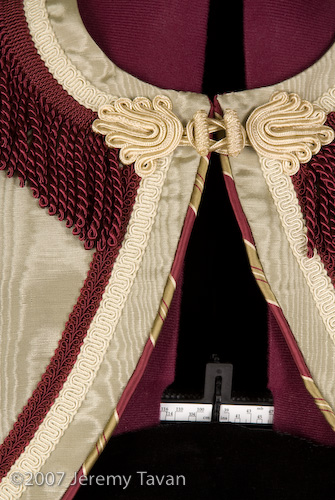 Reticule made from the cabbage: