Sewing by fire light and candle light
Our house smelled like rotten forest from the rain – so much so that we took the parrot to Saratoga to Jeremy's parent's house to get her away from the nasty (potentialy harmful) smell. That was all fine and dandy except that their power was out from friday till monday in the Saratoga house. It is now up but one of their heaters isn't working. Needless to say I keep my hands busy monday evening, in the dark cold house, sewing buttons on wooden button molds: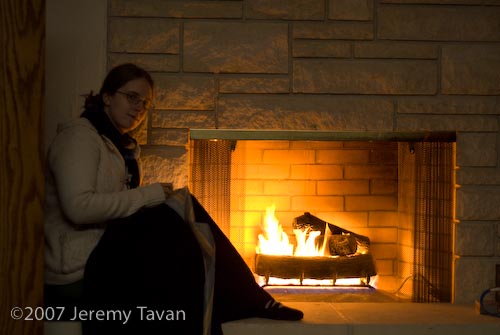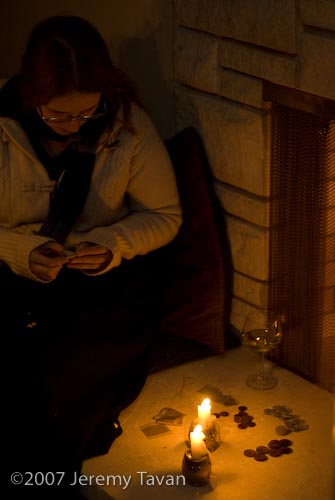 Today we are back in Palo Alto and whatever that smell was has gone away.