Red Wedding ensemble: collar & bustle details
I'm using french linen collar canvas to build up the shaping on the standing, pleated collar for the jacket: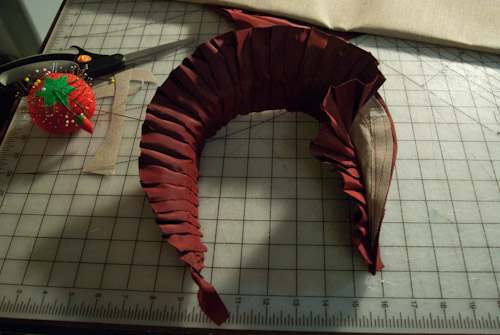 Wedges are hand-sewn in to create the curve and then pieces are machined over to add another stability layer to the new shaping: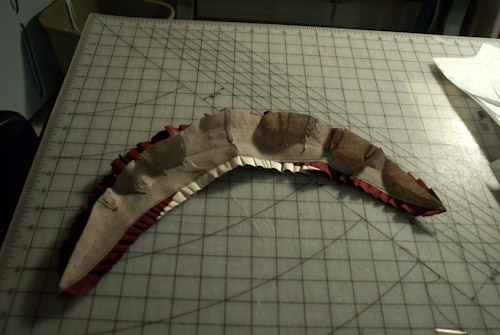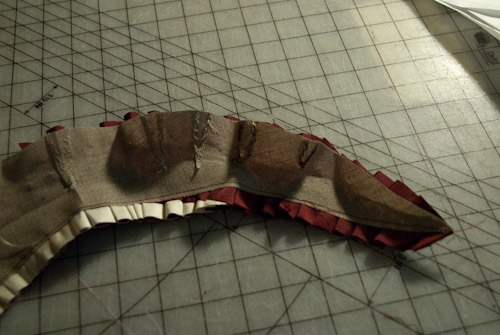 We gain added stability with canvas attached in the opposite direction to the pieces that have been spread open to create the curved collar: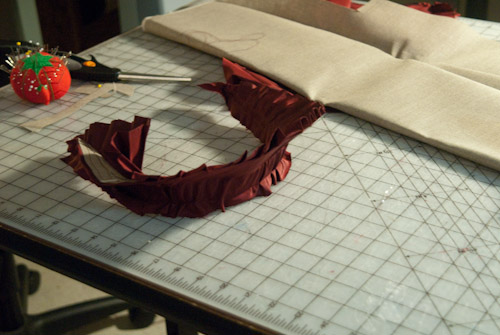 Bar tacks along the bustle details to hold the pleats into just the right locations: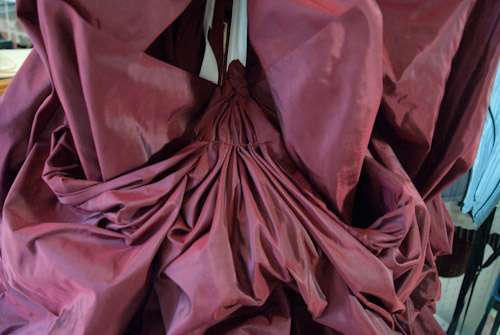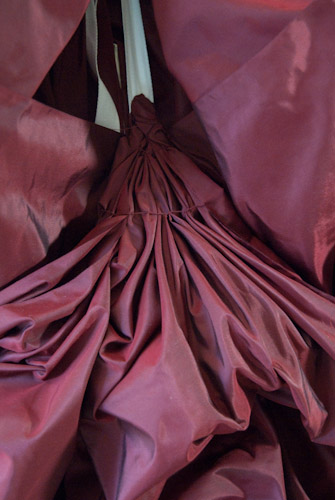 I'm going to be dribbling out a little bit more of this project but mostly I'll wait to reveal the final project when it is all complete and can be modeled by the bride.
This week I'll be working on a new jacket mock-up and finishing all the hand stitching on the overskirt/bustle as well as getting all the corset binding hand sewn on neatly. A great project to come back to after a lazy relaxing week vacation away from the workroom.