Red Silk Wedding dress: pleating & details
Starting the draping:

After the lining was fully fitted the silk was draped and pleated into place. The mock-up of the clients corset was saved and used to give the mannikin the correct shaping under the bodice. The pleating is then set in place with a combination of machine and hand-stitching. A mock-up of the skirt was then made and pleated into place during a fitting until we found the exact fullness and combination of pleats that was pleasing.

Over the bust curve: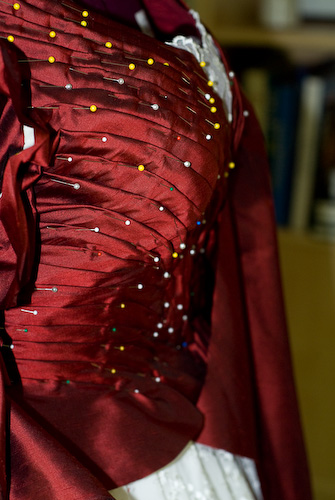 Shown over the petticoat: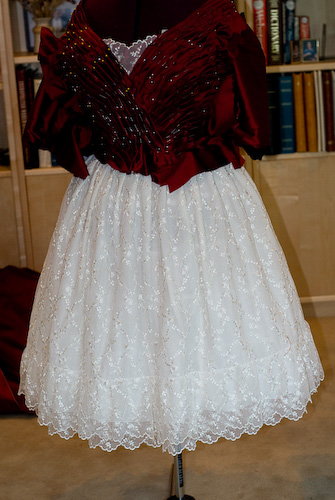 Laying flat ready to sew the pleats prior to construction: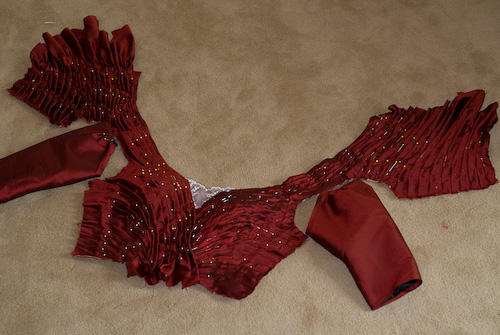 Inserting the sleeves: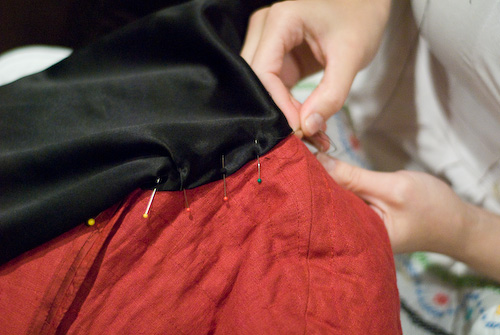 The side seams were bound and then sewn to the lining: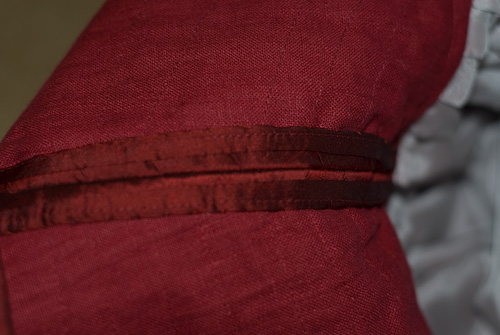 Little ribbons with snaps were added to hold her camisoles straps in place: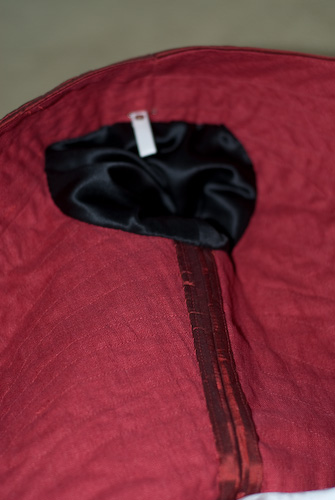 Skirt pinned on mannikin: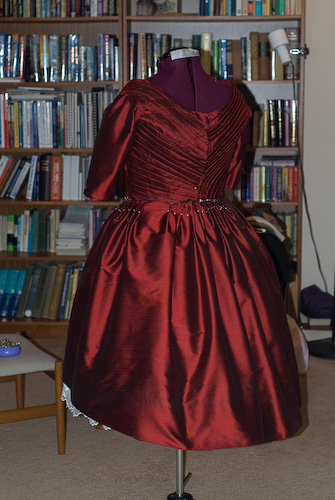 After hand-sewing the bodice pleats: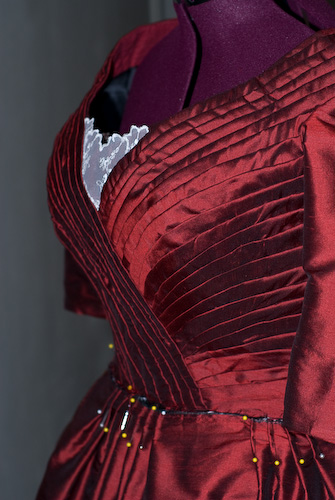 Michelle has sent permission to upload some of her wedding photos! She actually will be coming for a photo-shoot later this month but I'll work on getting the gallery up soon and we can add the studio shots later.