Queen Victoria 200th Anniversary in Paris, France
An opportunity arose to attend this wonderful Victorian ball with my best friend. We invited our dance partners, two years running, whom we met in Venice, Italy during carnivale a few years ago. I was astounded that they adopted us and agreed to go to the ball! I'll share more photos and detail of the event once the official portraits come out.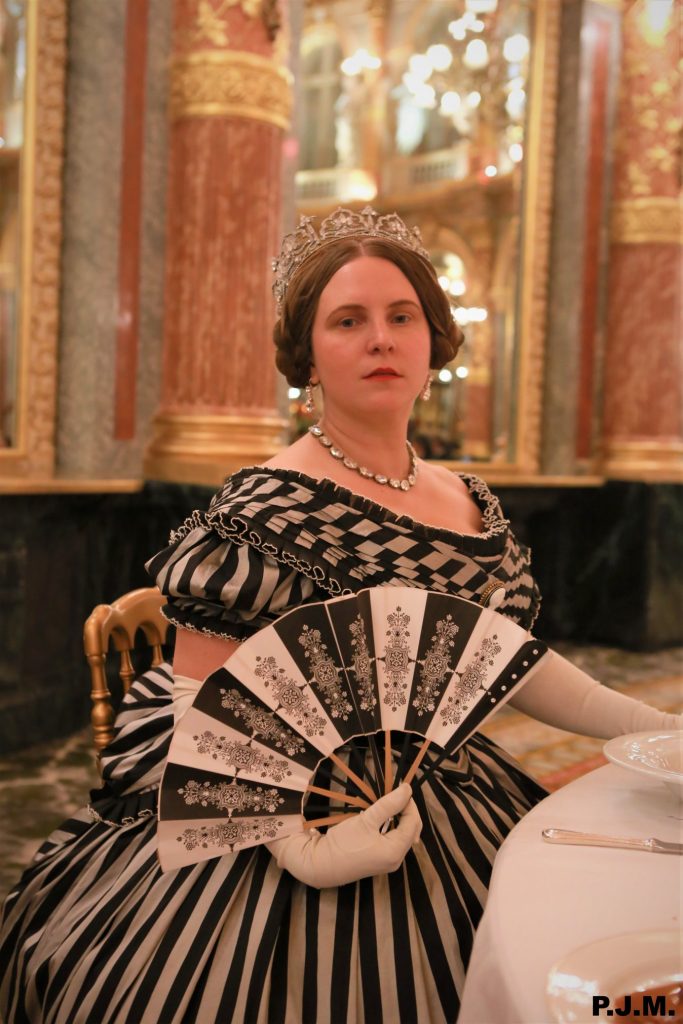 Photographer: Paul Jean Marchand
The lovely gentlemen who had to put up with my lack of decent French or Italian.
Photographer: Paul Jean Marchand. Just like Victoria, I was welcomed in English regardless of my language deficits. My fear of speaking other languages still defeats me but I am working on it daily with this wonderful program called Fluency forever. Perhaps next time I will attempt more to converse in French. My five plus years of study have not progressed due to a fear of making a mistake. I think just like my sewing, where I had to learn that failure and mistakes are tools to learn, I need to learn the same in learning languages. Perfect is the enemy of the good. Communication and learning can't happen if I remain silent.
One day I'd love to go back to France to portray Queen Victoria's visit to Versailles.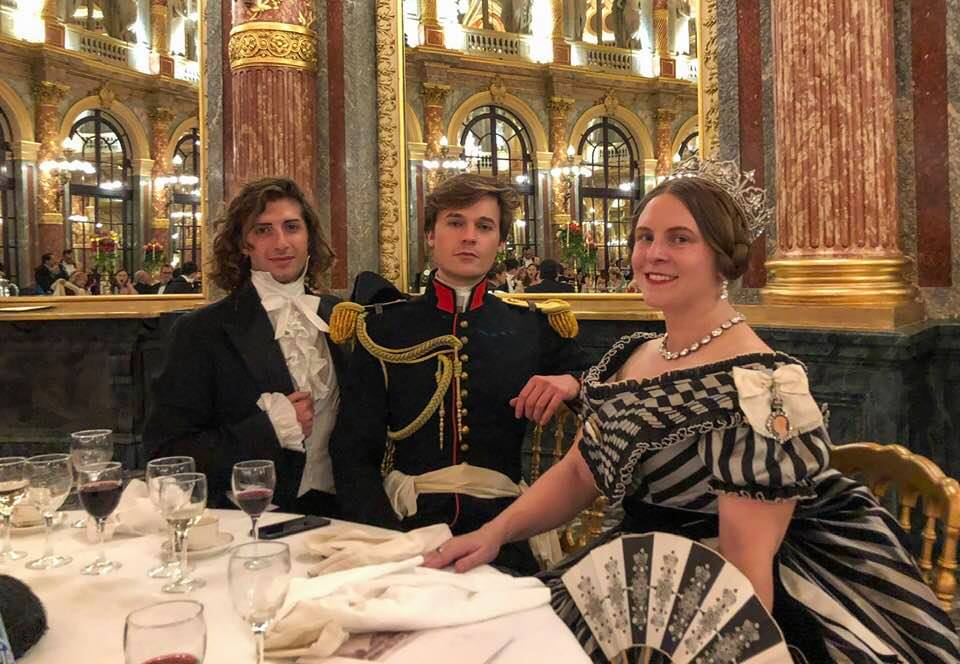 Photographer: Uwe Freund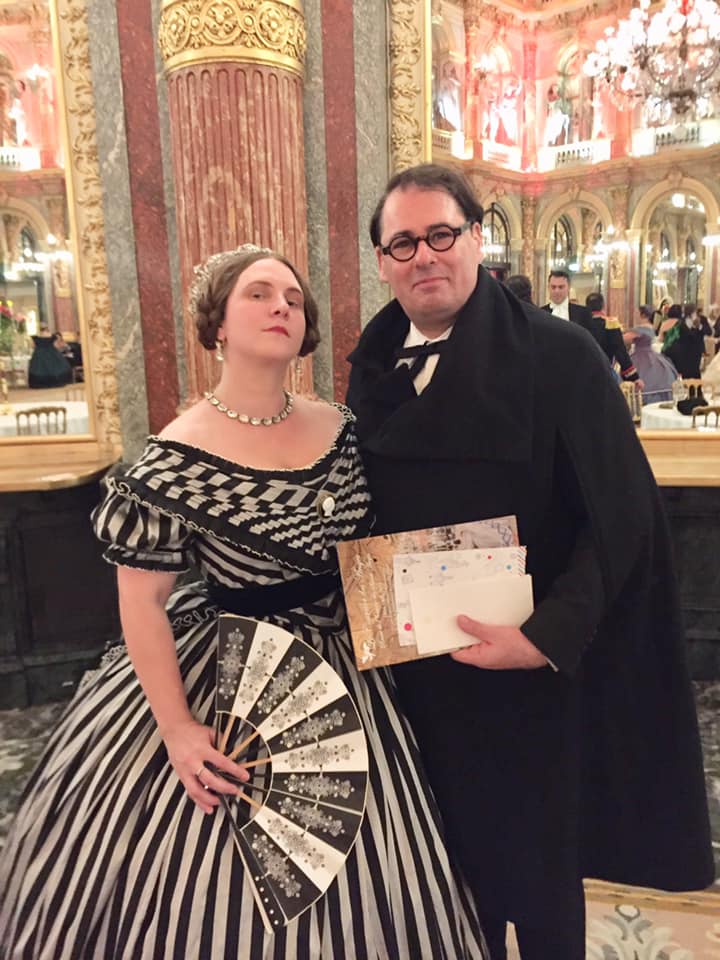 With my friend Sebastien de Swedenborg
As more photos show up I'll share more about our trip!
Next Charity Gala:
Save the date- January 6, 2020, "Kings at Orthodox Christmas" in the presence of Vladimir Fédorovski and with the parade of evening dresses of Angela Shapovalova. Champagne, Russian songs and dancing dinner in the beautiful salons of the grand hotel intercontinental; Information and Reservations