Purple Victorian Wedding gown: fitting photos
Our first fitting of "real" fabric went off without a hitch. I leveled the bottom pleated edge of the skirt and fitted a bodice mock-up.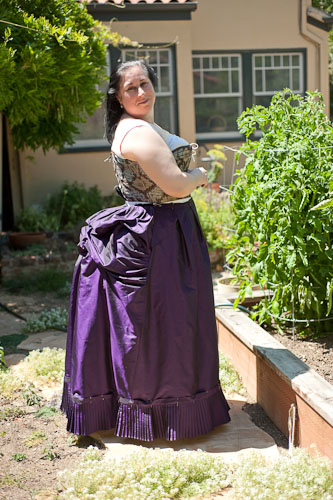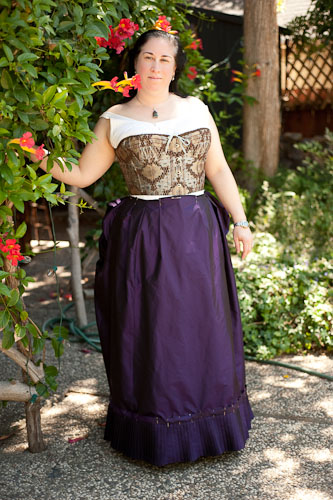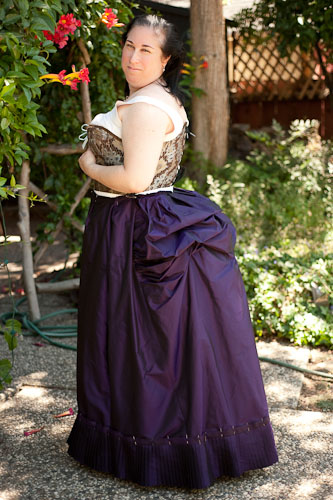 The apron in progress:

Drawing the pattern in chalk to make a toile for perfecting the bodice pattern: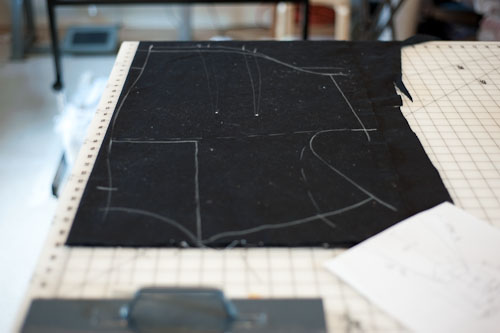 A little bit of a pivot dart at the shoulder was all that was needed. We did end up going with less of a drop-shoulder to maintain more range of movement upwards for some underarm turns while dancing. A gesture of the two front darts was sketched in but the actual darts were fit in the toile while over the corset to get the exact shaping necessary to create a smooth transition from bust to waist.