Plaid Victorian: waistband & lining
I've jumped right back into sewing but will come back to updating about the trip to Florence soon.
Pleating of the linen/cotton blend lining: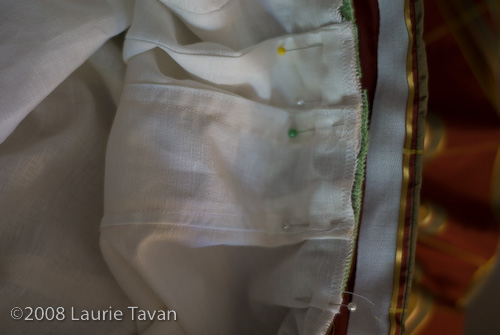 Pleating the lining into the band: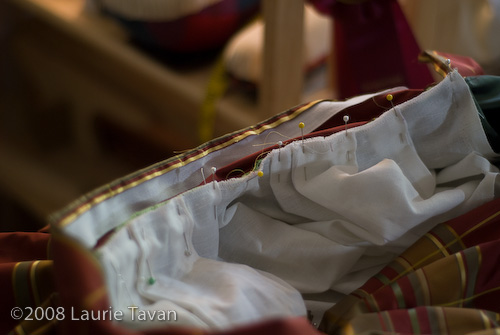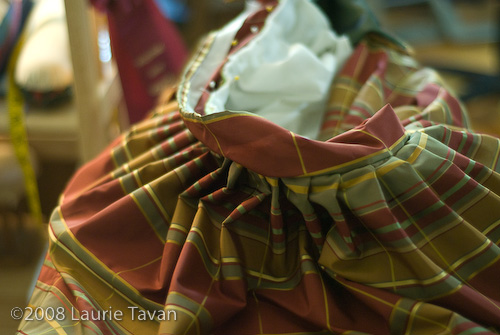 Reinforcing seams & portions cut on the bias with ribbon: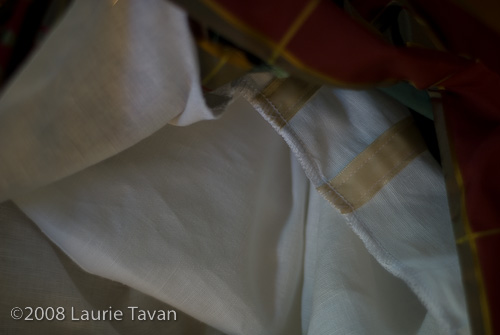 The lining on the tiers is pleated with each individual tier. Then a band of twill is used to secure them to the skirt underlining: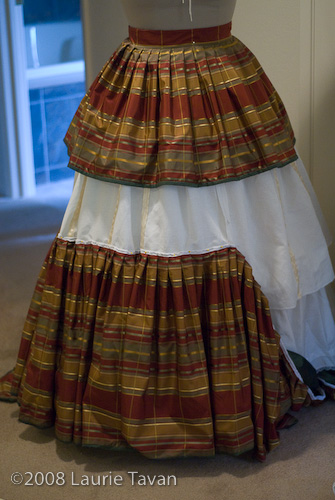 I dropped a bunch of pins and picked them all up with a magnet. I really need to sort them out! The eclectic bunch of pins really makes me snort.