Panie Zosia's hair at Willits
Since I sport long hair and grew up with two sisters I had to learn early on how to braid and create up-dos. I find it so relaxing and rewarding. Sometimes I capture them on camera: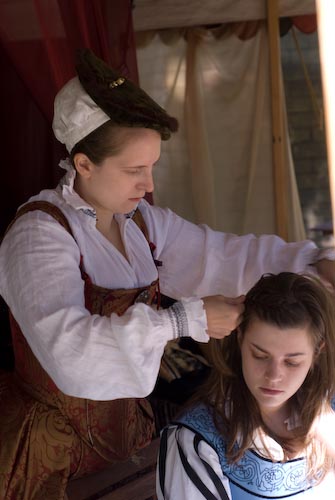 Braid Sunday: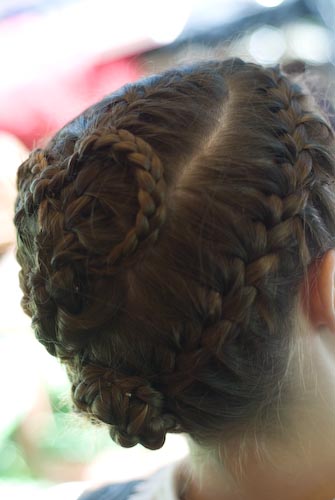 Hair started Sat: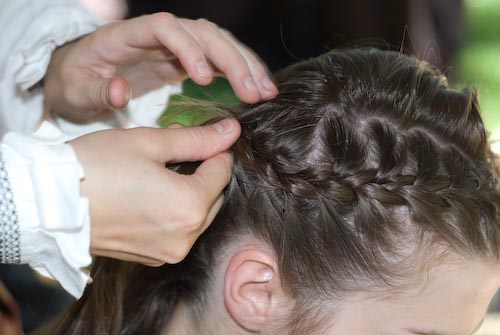 The morning at faire consists of me getting semi-presentable (I'm in my petticoat and matching stays with a pinned on front plaquet, a linen chemise, a linen caul, and the hat to my overgown) and preparing to dress the ladies as well as dress their hair. Usually done with my fingers alone and no styling products so more fly aways are evident.
Sometimes I'll eventually have time to braid my own or some lovely people will volunteer to brush and put mine up as well (thank you Erica and Vonnie!). Otherwise my hair is braided with tapes and wrapped around my head and secured by tying the ribbon ends together then topped with a caul.