Italian gown: sneak peek
I've started the next portion of my Italian gown. Here is a quick preview: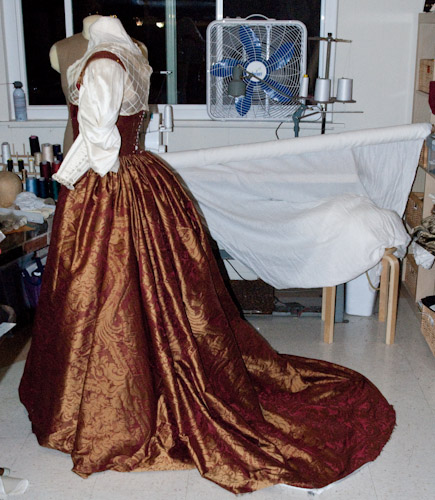 The petticoat patterning for the silk fabric is 9 pieces and the linen lining 14 pieces! It was fun putting them all together. If you come by the Needle's Eye at Livermore Scottish games this weekend I'll be working on hemming the skirt if you want to see it in person. I'll also be working on pulling & knotting tons of threads on my stays. I'm trying reed as boning this time around.