Costume College- On the way
This year I was not overly prepared for Costume college. I managed to power through jet lag from our family vacation, pack, and hop right back on a plane, this time to LA. This year my alpaca Rainbow sherbet accompanied me on the trip.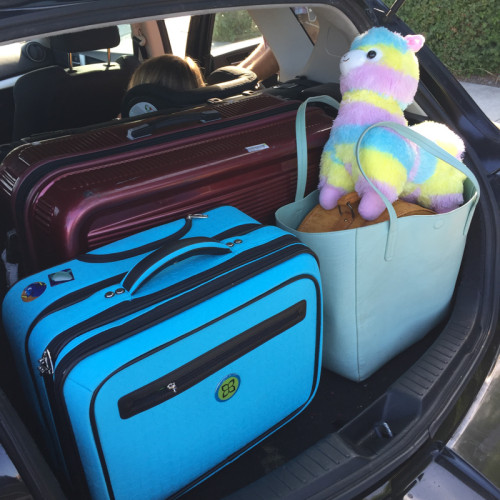 I always enjoy having along a hand sewing project so this lovely nursing corset was flossed over the span of my costume college trip.