Blue & Gray: steampunk ensemble
I surprised my client with an additional bustle-like drape & optional bow (not pictured) for her ensemble. The jacket can be worn with or without the additional back drape. She picked a hat out of my stash and altered it while I worked on the finishing touches on the outfit tonight. I'm so excited to see her wear it at Baycon!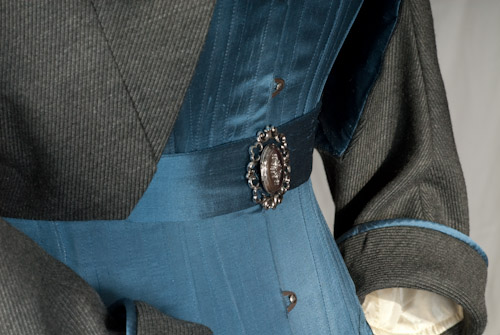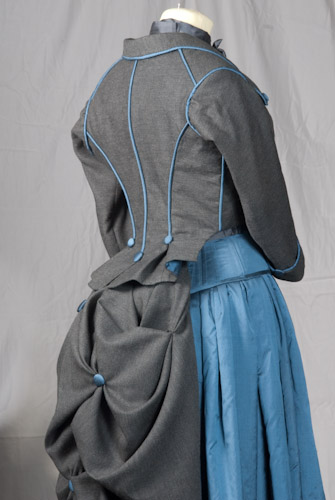 Additional interior shots: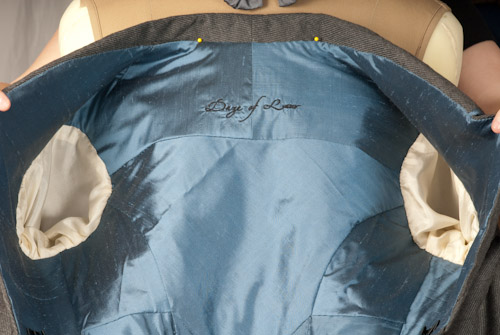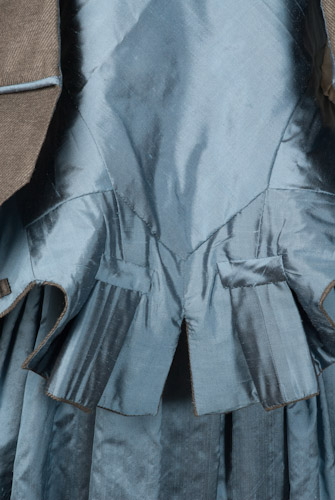 Working with small pieces of blue left over from another project I was able to fully line the jacket interior (sans sleeves) by creatively piecing it. I placed a portion on the bias creating some interest to the shaping and keeping the piecing symmetrical side to side. Re-use of smaller pieces allowed for a novel lining design as well as being economical! It takes a lot of work to extensively piece things but when you have a limited supply of fabric it is well worth the time.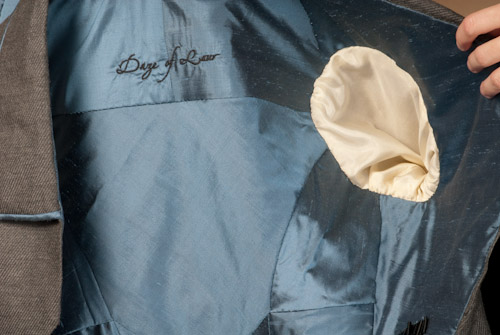 I'll share more photos once the outfit makes it debut at Baycon which is coming up surprisingly fast. Anyone going?