Blue corset complete with covered grommets
All 42 grommets on this corset have been hand-covered with fine thread. I've proven to myself that I have the patience to do this, so I will make this service available to my clients. If you love the look of handmade eyelets but prefer the security of metal grommets consider having me cover the grommets. It's time-consuming but looks great.
Take a look: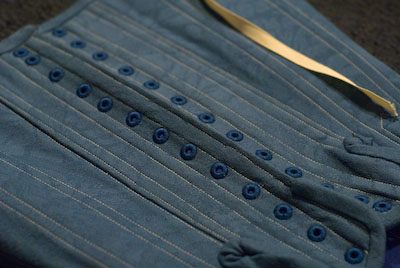 Grommets and/or eyelets can be covered in any color you desire. Each is hand done with precision and no unsightly knots.