Men's corset: black lambskin purchased
This has to be the softest leather I've ever handled. Hard to photograph but here is one anyway: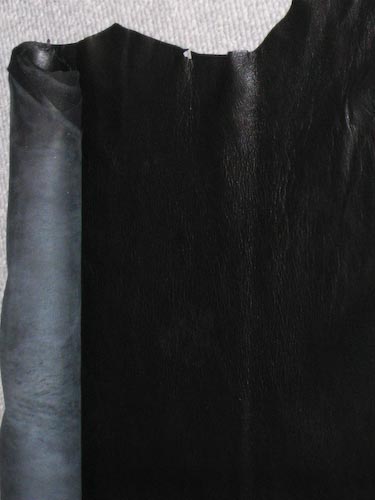 It is a whole different world trying to purchase leather – No yardage, no standard sizes – they are all unique and rightly so. I think this leather is going to be lovely to work with.