Wedding Waist cincher: mock-up
This mock-up in being shipped to the east coast this week for a long distance fitting. It is made with a mild 3″ waist reduction patterned in for a gentle smoothing for under a wedding gown. The final will be made form a lovely cream cotton with blue embroidery.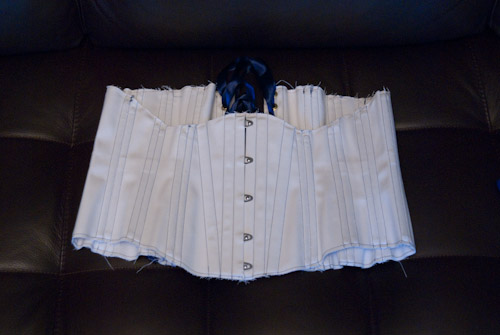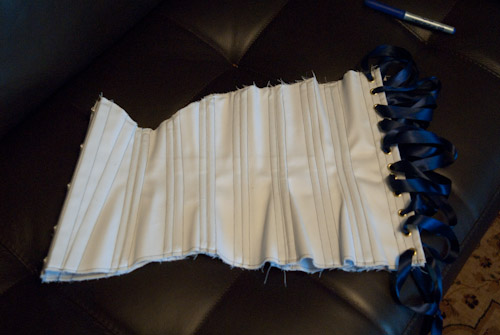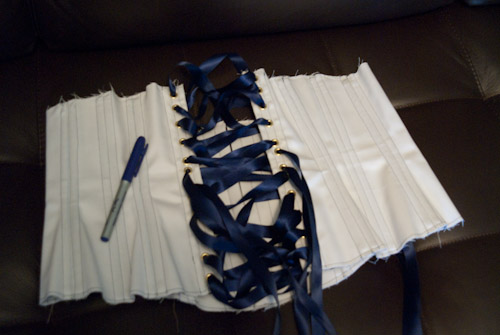 I'm sending it along with a blue fine tip permanent marker so that alterations can be marked. Photos from all sides will be sent and the first fitting will be done via video/phone. The marked mock-up is them shipped back to transfer any patterning changes and photos allow for me to get additional information on the fit and cut of the mock-up.