Guest seamstress: gown @ Willits Renfaire
Rene finished sewing her bodice in time to wear to the Willits Renaissance Festival. Here are some photos I took showing the dress and some details shots.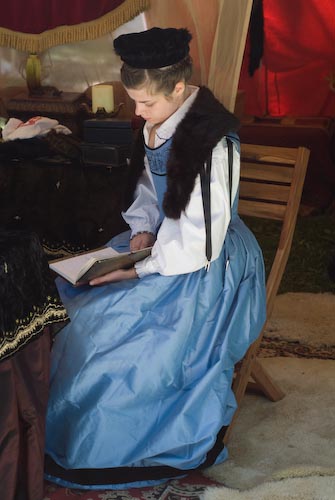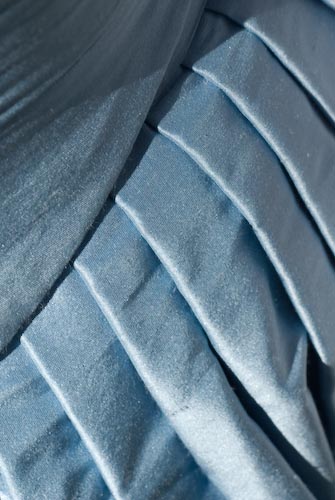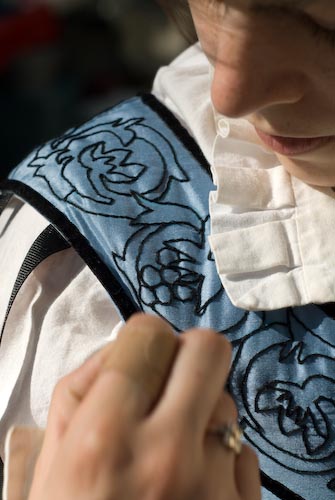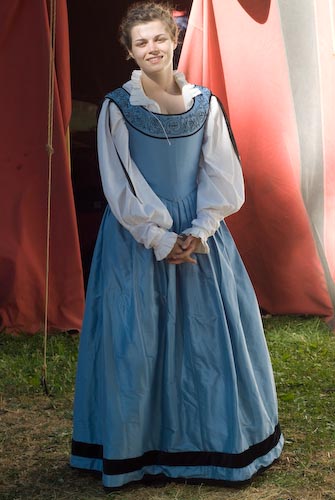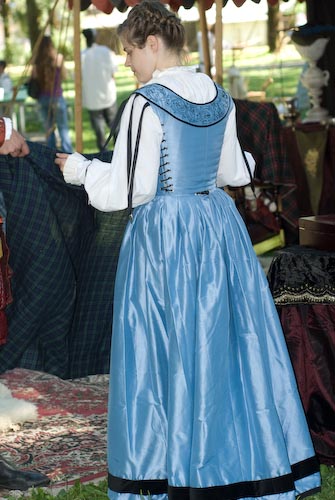 I think she is very happy with the custom bodice pattern I drafted. The fit looks close to ideal with minor adjustment noted for her next gown. Rene is quite the patient, maticulous seamstress and already has plenty of future projects planned. And of course the fabric already purchased for some of them!
Rene is on her way over to have me consult on designing sleeves and developing a pattern. She plans more embroidery of course! A hat is also planned along with a black velvet surcoat for next year.
And here is a shot of Rene and my husband (just cause they look so dang cute):