Modeling for Lynn McMasters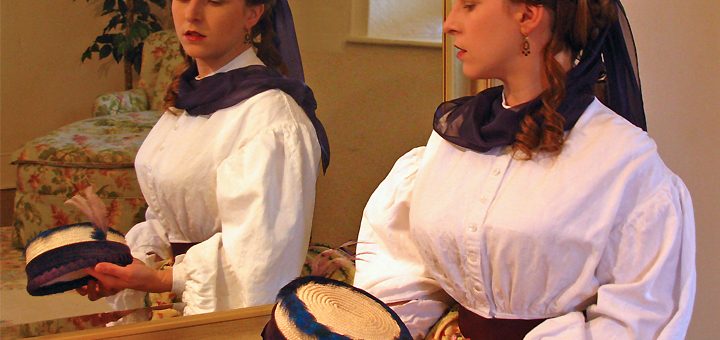 At Dickens workshops last year, Lynn McMasters inquired about me modeling a hat I had purchased from her. As the photoshoot came together she had 4 other hats for me to model! How fun!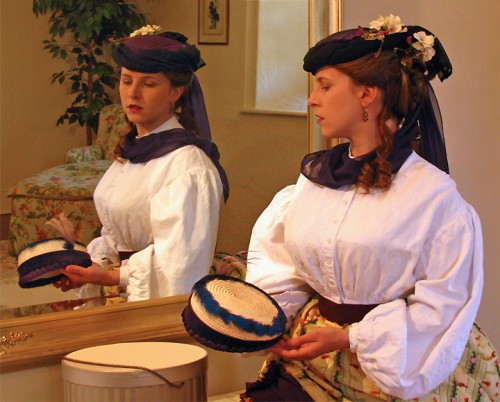 Old Whaling Station Adobe, Monterey, CA ©2013 Lynn McMasters
Here is a shot she sent me showing two of the hats in one shot. This was such a fun collaboration. The Garabaldi blouse is made from this lovely patterned linen purchased down in LA the last time I attended Costume College. I had to take a full two inches off the length to fit it to my current measures as it was made right after I had my kiddo. Lynn put together the skirt to pair with the hats.
I made a dress to pair with the bonnet I had purchased and I just realized I haven't blogged about it at all! A few shots have shown up on my facebook page only. I'll have to rectify that shortly.
I'll share more as the photos arrive.