Fur trimmed Renaissance gown: for faire
Here is a preview of my new Polish gown I will be wearing at the Folsom Renaissance faire coming up this weekend. I would like to make a different chemise that has more volume to the sleeve head for a better poof at the shoulder above the upper arm cuff or perhaps redesign the cuff to actually attach to the doublet with ties, or fur, or…. In any case this is what I could get done in time for the event.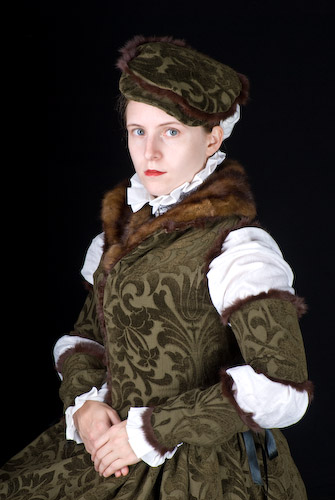 The high collar can be worn standing up, worn closed, or worn turned down. I added a fur collar for the photo and wore it on my shoulders in the second shot to show how the collar looks without it.