Great Exhibition at Dickens Fair- Madam Caplin
This year when I was not Queen Victoria I was playing Madam Caplin, a corsetmaker. Next year I hope to make a few of her patents up to have on display. Here is a few of the scientists and inventors who displayed at the Great Exhibition this year. I've been researching the corset she made for the Great Exhibition and plan to recreate it.
Photo copyright Howard Gold.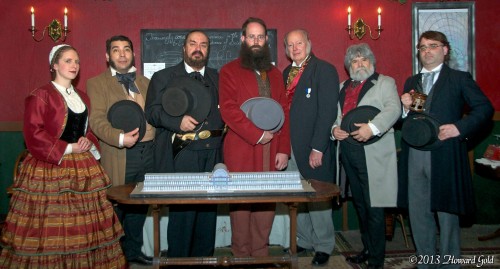 I'm wearing the lovely gown I made Kristi a few years ago. We switched gowns, she wore my blue and browns on her visit to Dickens Fair.