Costume college: day 2 – Orientation
I am so tried and it was only the first official day of Costume college. I'm going to split the day up and try to get the photos up this weekend. But I fear it won't happen as planned because of all the fun & work involved in enjoying and learning during my time here.
Anyway, to start the event off right I went to the morning orientation. I'll just share some photos below: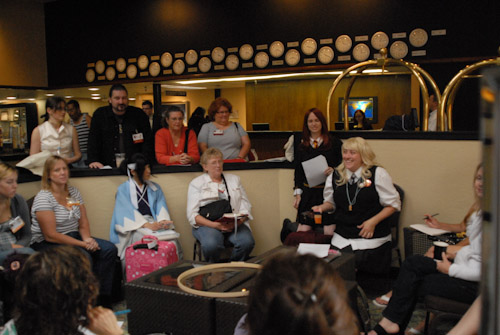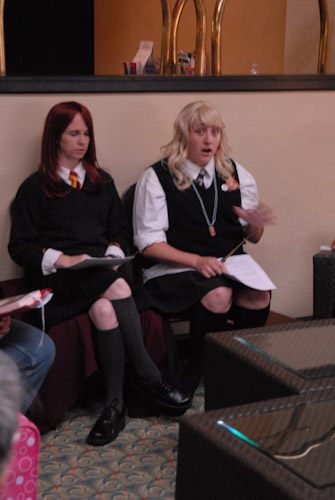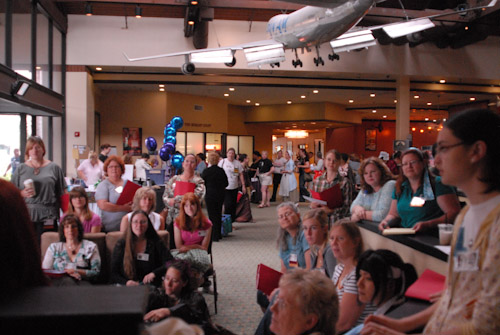 Looking around you can see the hustle and bustle of the morning as people are getting checked in and finding there way around, around the orientation happening in the Lobby. I couldn't help but sneak away and take photos of people in costume: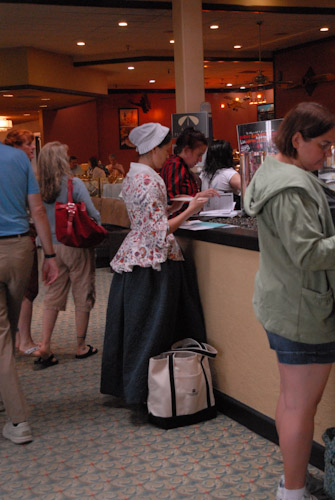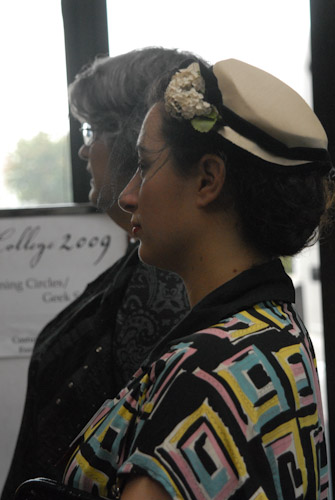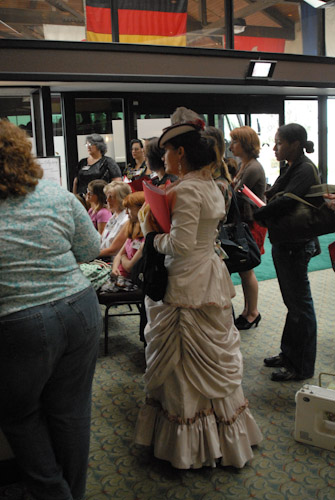 Consulting paperwork: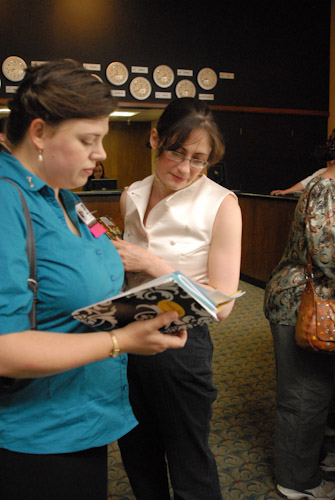 Documenting a documenter:

Those attending received a nify pink ribbon stating we were "First Time Attendee's" to wear on our badges. Makes asking questions easier as people know right away it is your first time there.