Reversible Modern Overbust: interior detail shots
The current corset project has progressed nicely. The client even decided to make all three skirt options to increase the versatility of the corset. Luckily I have enough of this fabric to do so!
My favorite part is the piping in contrasting silk.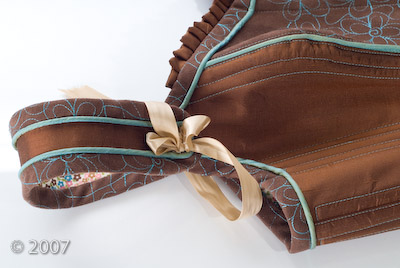 Here is the fully finished interior. This corset has been given an underbusk that snaps shut allowing for the corset to be re-laced and worn inside out! We realized that the inside of the corset was just as fun as the outside.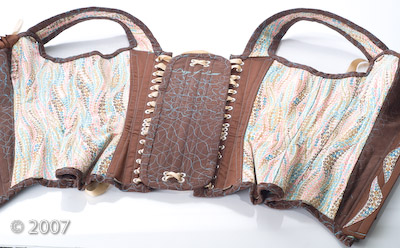 The modesty panel is laced in place.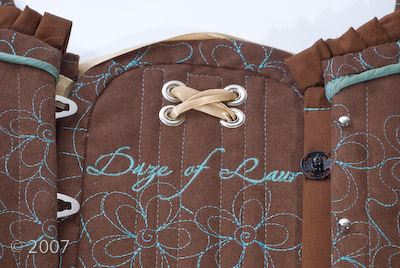 Here is a peek at the corset inside out. A photo shoot will be planned in the next month.
It has four garter straps per side in matching fabric as requested.