Coffee Mocha corset: quick try on
So I finally finished this corset. It is made from my standard non-tightlacing underbust pattern in a size 24″.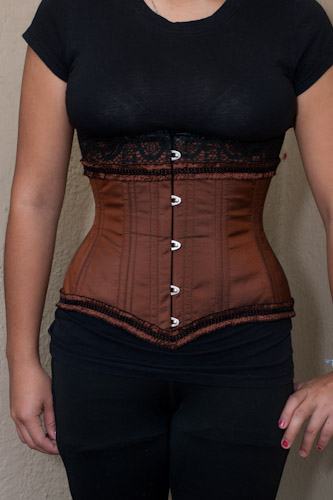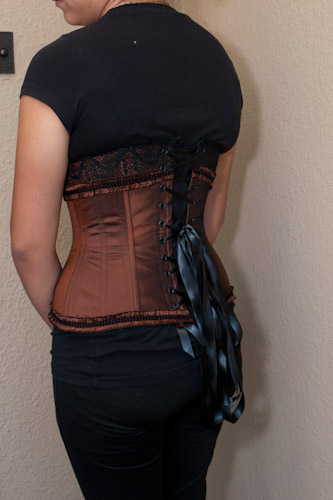 I was testing a fusible that did not work because it was so thin the waist tape showed right through. This is why I make samples, to try it out before using something for a client and having something not work right. It also gave a strange texture, plus I had so little of the fabric left that I cut the back panels on the opposite grain line just to make it work. This was put together quick and dirty with no roll pinning so there are more wrinkles especially since the corset was not custom fit to the model at all – she would need it shorter for her torso length and a bit larger around the underbust area at the back. I think it looks good on her though. She is going to do a photoshoot for me eventually.