Steampunk Doctor – Preview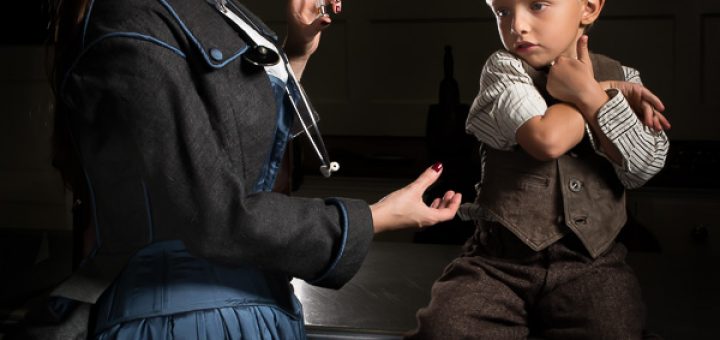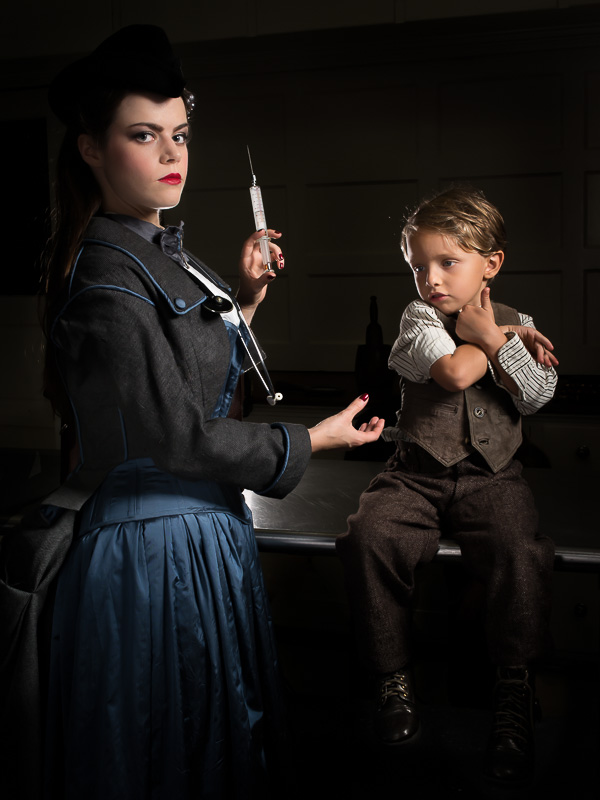 My lovely friend & client loaned back her Steampunk corsetry ensemble for a shoot this week. My son has been going on and on about Doc McStuffins (kids tv show) and wanted to direct a doctor shoot. Honestly I was a bit worried trying to include a 4 year old in my shoot but what is a working mom supposed to do when her kid is only in preschool till noon each day? Incorporate him into the fun of course. He seems really proud his mom is a corset maker and will tell everyone about it.
We did a walk through of the building during the day and I chose to shoot in the kitchen and my son said we had to so some in the dark basement. All day he was so excited and couldn't wait till the evening shoot. He surprised me with his acting to the point where I had to keep asking "are you really afraid" and he'd giggle or do something silly to show me he wasn't really scared. Some of the poses during the shoot were his idea and I loved helping facilitate his creativity too. A big thanks for my husband for working with me setting up lighting and for shooting.
The Brief: Steampunk Doctor treating a little boy. I directed Rene, our model for the day, to think of Rachel in Bladerunner. I think she nailed it. The content goes a little dark thematically and is a departure from my husband an my usual photography work. I'm excited to gather together the best images into a little flip book we will share with you once all images are processed. I was too exited so I'm posting up this teaser that I edited today.
Photographer: Tavan Photography
Model& MUA: Rene Rodgers
Hair: Laurie Tavan
Hat & bow tie: Kristi Taylor
Corsetry Ensemble: Daze of Laur by Laurie Tavan