Sheer Victorian: bodice completed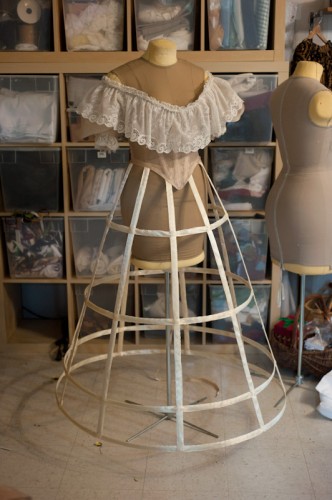 This has to be one of the first things I"ve totally sewn my machine! And it doesn't feel totally horrible. Seeing as it is a "gesture" at a Victorian gown, done in sheer for going underwater, I don't mind that it isn't hand sewn. The hoop's ribbon cover is fully handsewn but basically basted in place over the boning channels, very roughly done but still looks nice.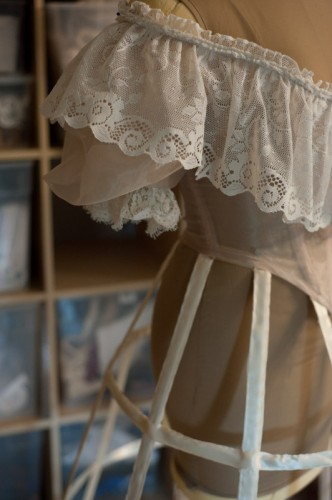 It is a nod towards Victorian using polyester fabrics and non-period laces but still looks lovely if I do say so myself. Jez, of Sealaced, had the inspiration to make this gown and together we are "getting it done" even with the new babies and no time to do anything (her newest daughter is one month younger than Corwin). Nothing like a 5 month old to spur one to machine sew instead of hand sew.
Here are a few more photos of the bodice, both on my mannequin & flat: