Green & Taupe Childs Gown
This cute little gown is a gift for a lovely girl whose mothers helped out with Corwin this past few months. It is green linen with taupe velvet ribbon.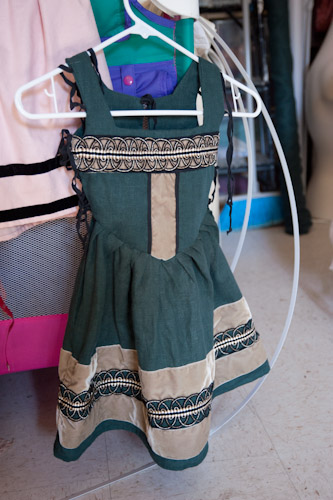 I couched down a fun trim to make it a little bit more fancy than the other two baby "gowns" I've made. I'm told it should show up at Northern Fair. I'll probably try it on her and make some adjustments so it will fit now. I added extra to the measurements since these kids grow so fast!