Fair Oaks Faire: Lady Mary
Last minute one of the court contacted me to borrow a gown. I gave her the closest thing to Tudor that I have since I have yet to make a "real" Tudor gown. I think she looks fab. This dress has enough layers that at such a hot event she can take off a few pieces here and there and still be look "somewhat" dressed. But there is no pouring water over the silk gown to cool off :( I wear linen peasants to this event. It isn't uncommon to see temperature above 90 and into the 100s.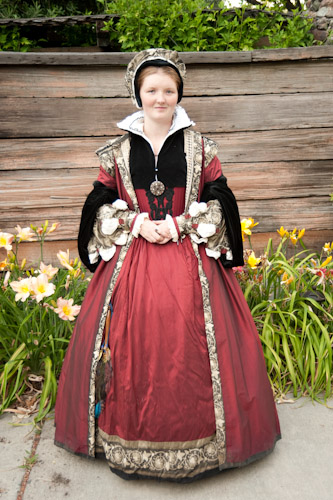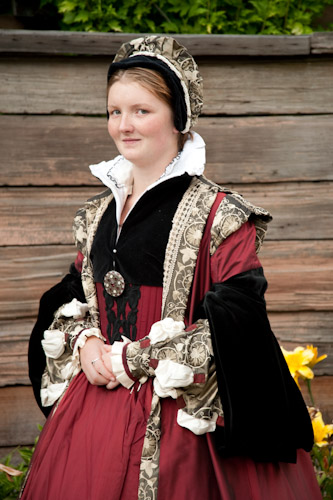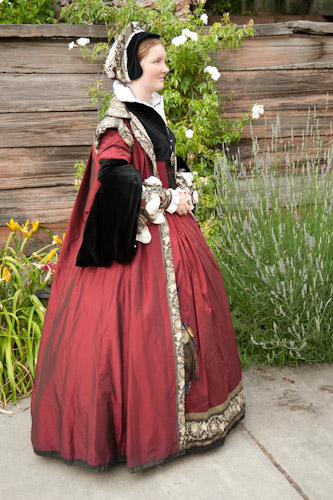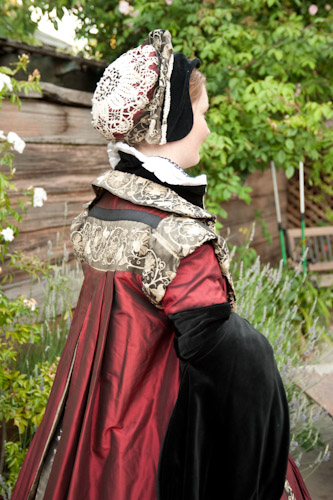 I snuck the dress off to the ironing table to touch up a few of those wrinkles on the skirt before packing it up for the weekend.
Hope everyone enjoys the faire.